Projects & Events
Get into Games 2014 - a pre-Brains Eden talks series
Get Into Games!
As a warm-up to the largest gaming festival in Cambridge, Brains Eden 2014, we are running an event for students who would like to find out more about working life in a Cambridge computer games studio.
A range of speakers will illustrate different roles available in games companies and the variety of careers open to graduates in games studios.

Confirmed speakers are:
Greg Denness - Managing Director, Inertia Game Studios
Nick Rodgers - Head of Animation, Frontier Developments
Matt Power - Graphic Designer, Sony Computer Entertainment Europe
Matt Stoneham - Principal Technical Artist, Ninja Theory
Jose Pinaho - Senior Technical Developer, Jagex
Dylan Vadamootoo - Sound Designer, Sony Computer Entertainment Europe


Brains Eden is kindly supported through Anglia Ruskin University by VIVID (Value Increase by Visual Design), a cross-border network project supported by the European Interreg IV A Programme "2 Mers Seas Zeeën" and leading research institute Cultures of the Digital Economy (CoDE).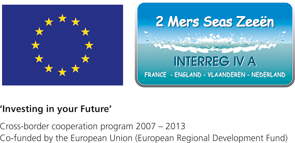 Event Details

Date: Wednesday 2nd April 2014, 1pm - 5pm
Venue: Anglia Ruskin University, Lord Ashcroft Building, LAB 003, Cambridge Campus, East Road, Cambridge.
Postcode: CB1 1PT

Contact Details

For more information, please contact the Creative Front team on 0845 196 2997 or email events@creativefront.org.



On arrival, for easy access please find the entrance to the Lord Ashcroft Building located in Broad Street.
You are here:

Get into Games 2014